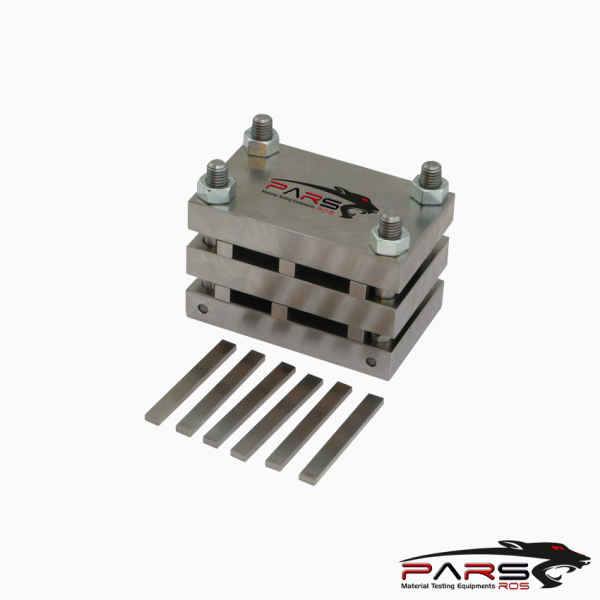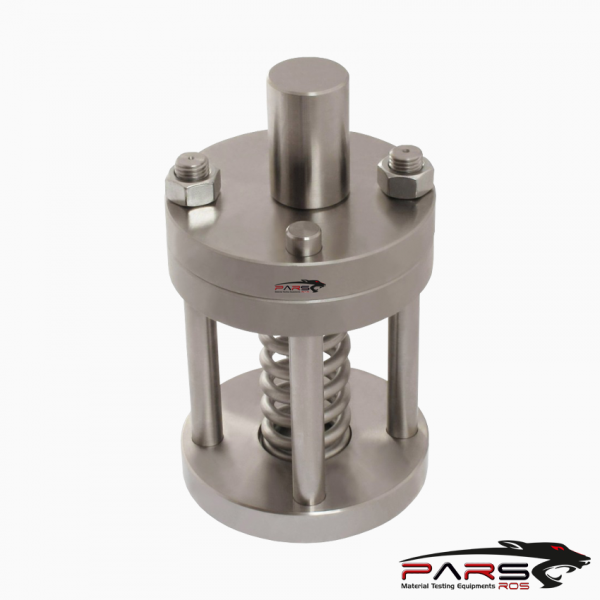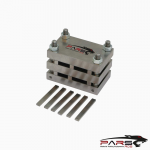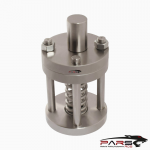 ASTM D395 – Rubber Property — Compression Set
ASTM D395 – This test method covers the testing of rubber intended for use in applications in which the rubber will be subjected to compressive stresses in air
or liquid media.
Bilgi Almak İçin Lütfen Bizimle İletişime Geçiniz 
Açıklama
TEKNİK ÖZELLİKLER
Açıklama
ASTM D395 – Standard Test Methods for Rubber Property — Compression Set
ASTM D395 – This test method covers the testing of rubber intended for use in applications in which the rubber will be subjected to compressive stresses in air
or liquid media.
They are applicable particularly to the rubber used in machinery mountings, vibration dampers, and seals.
Three test methods are covered as follows:
| | |
| --- | --- |
| Test Method | Section |
| A—Compression Set Under Constant Force in Air | 8 – 11 |
| B—Compression Set Under Constant Deflection in Air | 12 – 15 |
| C—Compression Set Under Constant Deflection in Air Considering Material Hardness | 16 – 21 |
ASTM D395 –  The choice of test method is optional, but consideration should be given to the nature of the service for which correlation of test results may be sought.
Unless otherwise stated in a detailed specification, Test Method B shall be used.
*** Test Method B is not suitable for vulcanizates harder than 90 IRHD.
Compression set tests are intended to measure the ability of rubber compounds to retain elastic properties after prolonged action of compressive stresses.
The actual stressing service may involve the maintenance of a definite deflection, the constant application of a known force, or the rapidly repeated deformation
and recovery resulting from intermittent compressive forces.
Though the latter dynamic stressing, like the others, produces compression set, its effects as a whole are simulated more closely by compression flexing or
hysteresis tests.
Therefore, compression set tests are considered to be mainly applicable to service conditions involving static stresses.
Tests are frequently conducted at elevated temperatures.
---
ASTM D395 –  Geometry
Test Method A uses a specially designed fixture.
The procedure requires circular rubber disks to be used according to the official ASTM D395 specification.
A calibrated spring is used to apply constant force to the sample over the designated time period.
Test Method B uses a compression fixture which is held together by large diameter screws.
---
Referenced Documents
ASTM Standards
ASTM D1349 Practice for Rubber–Standard Conditions for Testing
ASTM D3182 Practice for RubberMaterials, Equipment, and Procedures for Mixing Standard Compounds and Preparing Standard Vulcanized Sheets
ASTM D3183 Practice for RubberPreparation of Pieces for Test Purposes from Products
ASTM D3767 Practice for Rubber–Measurement of Dimensions
ASTM D4483 Practice for Evaluating Precision for Test Method Standards in the Rubber and Carbon Black Manufacturing Industries
ASTM E145 Specification for Gravity-Convection and Forced-Ventilation Ovens
***PARSROS  offers several types of grips and fixtures which will enable you to perform a variety of tests  that are
accurate and repeatable.