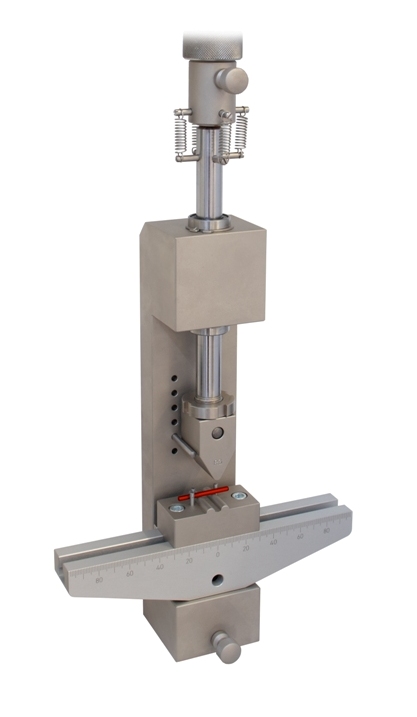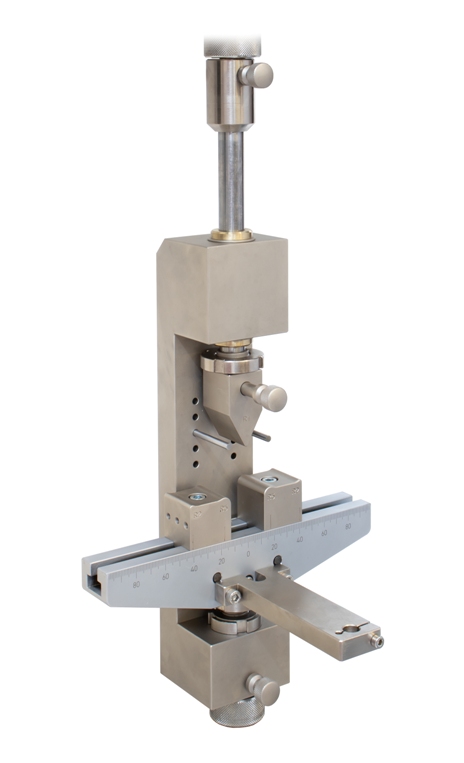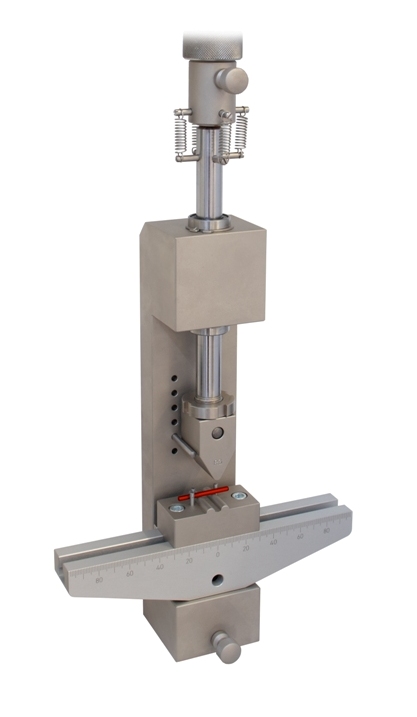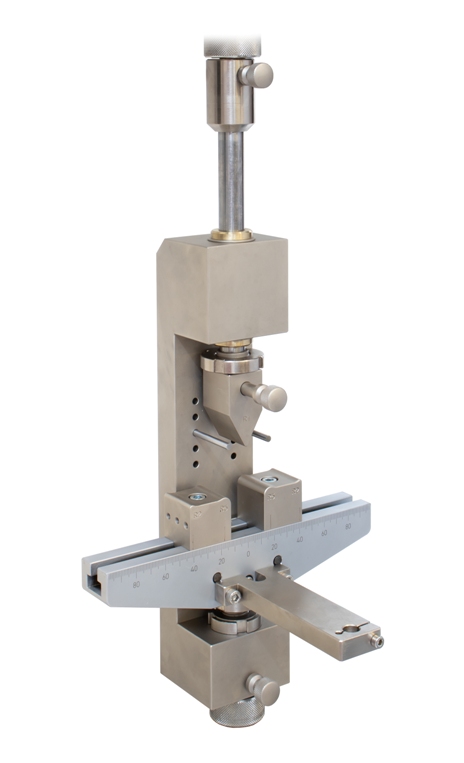 EN 2562 Test Fikstürü
EN 2562 specifies the method for the determination of the flexural strength and flexural modulus of carbon fibre reinforced plastics in the form of
unidirectional laminates by a flexural test.
Bilgi Almak İçin Lütfen Bizimle İletişime Geçiniz 
Açıklama
TEKNİK ÖZELLİKLER
Açıklama
EN 2562 – Aerospace Series – Carbon Fibre Reinforced Plastics – Unidirectional Laminates
Flexural test Parallel to the Fibre Direction
EN 2562 specifies the method for the determination of the flexural strength and flexural modulus of carbon fibre reinforced plastics in the form of
unidirectional laminates by a flexural test.
This method is only applicable to specimens where the length is parallel to the direction of the fibres.
Three-point flexure testing of fibre-reinforced composites per EN 2562 is done to determine the relevant property data for material screening or quality control.
The flexure test is performed by placing the specimen symmetrically on the support fixture that is mounted either to a servohydraulic or an electromechanical
testing machine.
The load is applied to the specimen at mid-span until failure occurs.
The specimen deflection can be measured with a deflection measuring device.
Properties that are measured include flexural strength, flexural modulus, and other aspects of the flexural stress/strain relationship.
This standard addresses unidirectional laminates of carbon fibre-reinforced plastics.
---
FIXTURE OPTIONS
Three- & Four-Point Bend Fixtures
Flexible configurations that provide either a line of maximum stress for the three-point setup or a region of constant stress for the four-point setup
100 kN force capacity
Loading noses and supports can be fixed or free to rotate
Precision-machined rollers are made from corrosion-resistant hardened steel for long service life
Adjustable spans feature US Customary and metric scales
Temperature range of -129°C to 177°C (-200°F to 350°F)
*** Before conducting EN 2562 , it is important to read the entire specification. Standards can be obtained from appropriate standard authorities.
***PARSROS  offers several types of grips and fixtures which will enable you to perform a variety of tests
  that are accurate and repeatable.