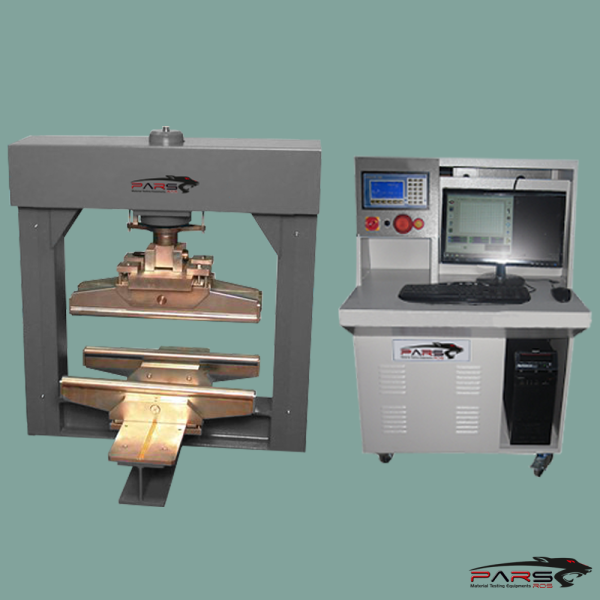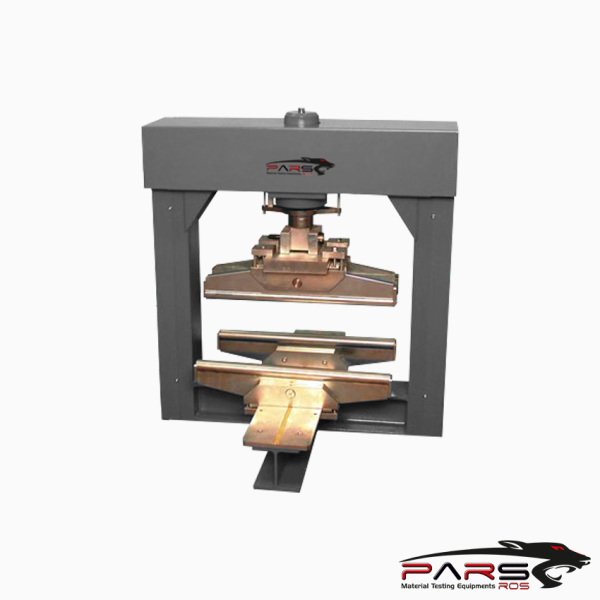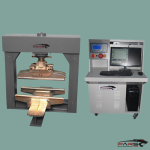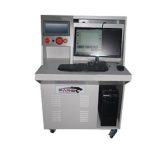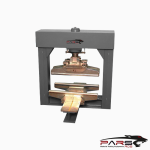 Automatic Flexural Testing Machines
STANDARDS : TS EN 1338, 1339, 1340, 12390-5, 12390-6; BS 1881; ASTM C78, C293, C496, EN 1338, 1339, 1340, 12390-5, 12390-6; BS 1881; ASTM C78, C293, C496
The PARSROS Automatic  Flexural Testing Machines have been designed for reliable and consist­ent testing of flexural test on standard concrete beams, concrete
or natural stone
Please Contact With Us For More Information
Description
TECHNICAL SPECIFICATIONS
Description
| | |
| --- | --- |
| Product Code | Product Description |
| PRS-CM6320 | Automatic Flexural Testing Machine, 200 kN 220-240 V 50-60 Hz |
| PRS-CM6321 | Automatic Flexural Testing Machine, 300 kN 220-240 V 50-60 Hz |
| PRS-CM6322 | Automatic Flexural Testing Machine, 600 kN 220-240 V 50-60 Hz |
Automatic Flexural Testing Machines
STANDARDS : TS EN 1338, 1339, 1340, 12390-5, 12390-6; BS 1881; ASTM C78, C293, C496, EN 1338, 1339, 1340, 12390-5, 12390-6; BS 1881; ASTM C78,
C293, C496
The PARSROS Automatic  Flexural Testing Machines have been designed for reliable and consist­ent testing of flexural test on standard concrete beams, concrete
or natural stone
kerbs, concrete paving flags, and natural stone slabs and tensile splitting test of concrete paving blocks.
Tests can be performed by either on Digital Automatic Control Unit or on a computer with using free PARSROS Software.
The PARSROS Automatic range of 200 kN, 300 kN and 600 kN capacity flexural testing machines allow inexperienced to perform the test.
Once the machine is switched on and specimen is placed, then the only required operations are;
Setting test parameters, including pace rate only required when the specimen type is changed.
Pressing the START button on the control unit.
The machine automatically starts the rapid approach; switches the test speed after 1% of the load capacity of the machine and stops once the specimen failure.
Automatically saves the test parameters and test results.
The PARSROS range of Flexural Machines have the accuracy of Class 1 start­ing from 2% of the full capacity.
The Machines consist of a rigid welded steel frame and hydraulic power pack with Digital Control Unit.
PARSROS  Flexural Testing Machines are designed to allow easy and practical front loading of the specimens.
---
The test assemblies such as;
Flexture strenght test of concrete beam , kerb and flagstone
Indirect tensile strengt test of paving block
Splitting tensile strengt test of concrete cubes and cylinders
*** Compression strengt test of any condtruction material  and distance pieces   should be ordered separately
---
The main characteristics of  Flexural Testing Machines are:
Closed loop control with automatic test procedure
Supplied with factory calibration certificate for load measurement
Can perform the test with load control
Tests automatically with closed loop control
The tests can be performed by controlling the machine either on Digital control unit  or on a computer with using free PARSROS  Software  which is provided free of
charge with the machines.
Load measurment with a loadcell
Welded steel frame
Digital  Control Unit
---
PARSROS Digital  Control Unit  is designed to perform automatically compression, flexure and splitting tensile strength tests of construction materials such as
concrete, cement mortar, masonary units/blocks by controlling the ParsRos automatic compression / flexure testing machines.
PARSROS Digital  Control Unit has easy to use menu options.
It displays all menu option listings simultaneously, allowing the operator to access the required option in a seemless manner to activate the option or enter a numeric
value to set the test parameters.
Digital graphic display is able to draw real-time "Load vs. Time", or "Stress vs. Time" graphics
---
Optional Additional Frame
For compression and especially flexural testing, additionally second testing frame should be ordered separately.
In this case, the machines provide load control of two seperate testing frames with closed-loop P.I.D control with automatic test procedure by using selecting test
channel and additional selector valve.
---
Safety Features
Maximum pressure valves to avoid machine overloading
Piston travel limit switch
Emergency stop button
Software controlled maximum load value
Please Contact With Us For More Information