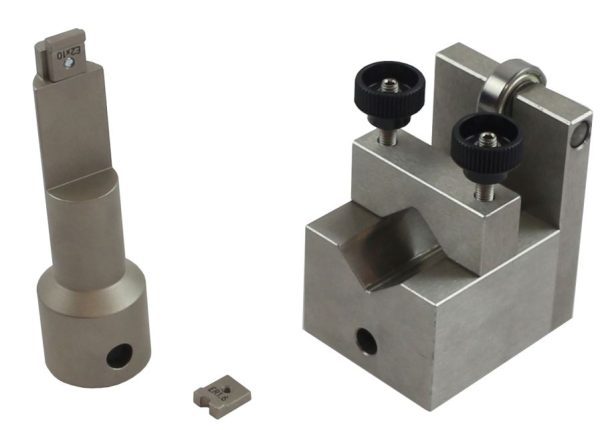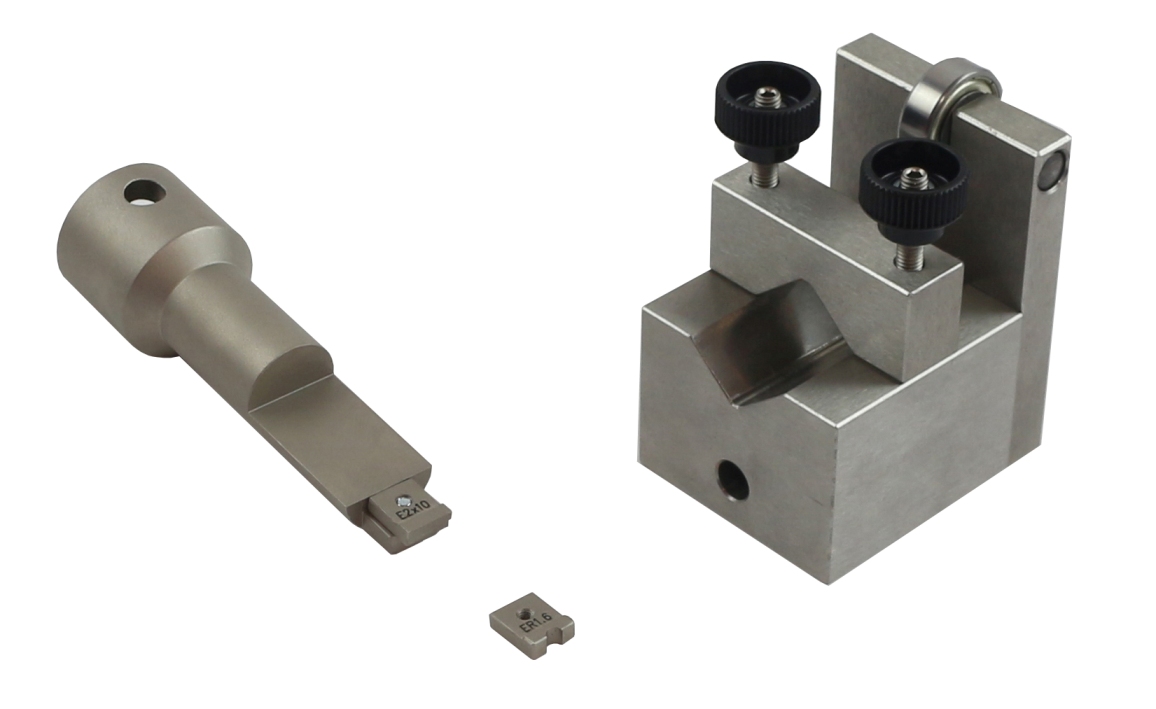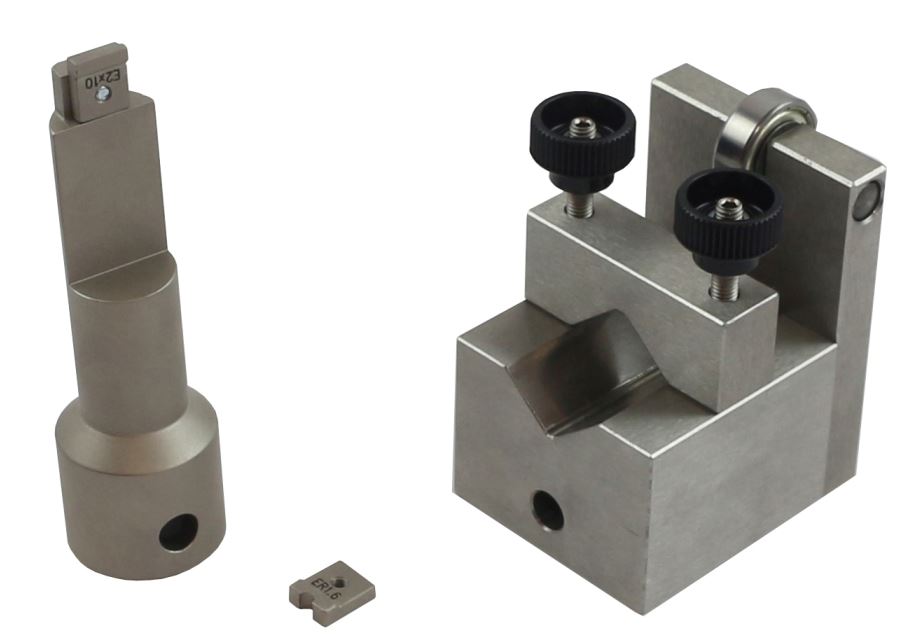 ISO 29022 Test Fixture
ISO 29022 specifies a shear test method used to determine the adhesive bond strength between direct dental restorative materials and tooth structure
Please Contact With Us For More Information
Description
TECHNICAL SPECIFICATIONS
Description
ISO 29022 Dentistry — Adhesion — Notchededge Shear Bond Strength Test
ISO 29022 specifies a shear test method used to determine the adhesive bond strength between direct dental restorative materials and tooth structure,
e.g. dentine or enamel.
The method as described is principally intended for dental adhesives.
The method includes substrate selection, storage and handling of tooth structure, as well as the procedure for testing.
NOTE 1 Testing adhesion to tooth structure is technique sensitive and experience with the test method is required.
NOTE 2 With modification, it may be possible to use this method for adhesive restorative materials (e.g. glassionomer materials).
---
Notched Edge Shear Test
Apparatus
The notched-edge shear testing apparatus (see Annex A) for measurement of bond strength consists of a notched-edge shear fixture
(a notched-edge crosshead assembly mounted to a universal testing machine.
Immediately after removal from water, place the bonded sample into the metal sample holder Align the bonded sample in the holder under the testing crosshead
with the notched edge centred over the composite button and flush against the tooth.
*** Before conducting ISO 29022 , it is important to read the entire specification. Standards can be obtained from appropriate standard authorities.
***PARSROS  offers several types of grips and fixtures which will enable you to perform a variety of tests
  that are accurate and repeatable.
Please Contact  with our engineers so that we can find and offer  Best Universal Tensile Test Machines , Grips , Jaws and Other Accessories for your operations