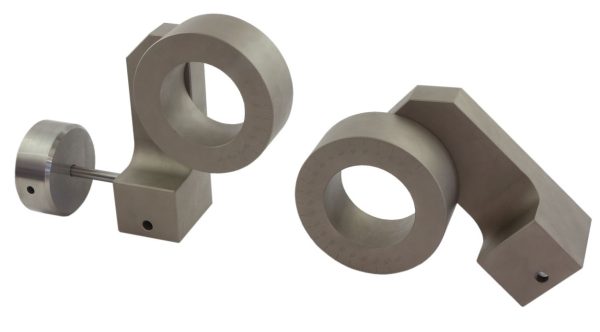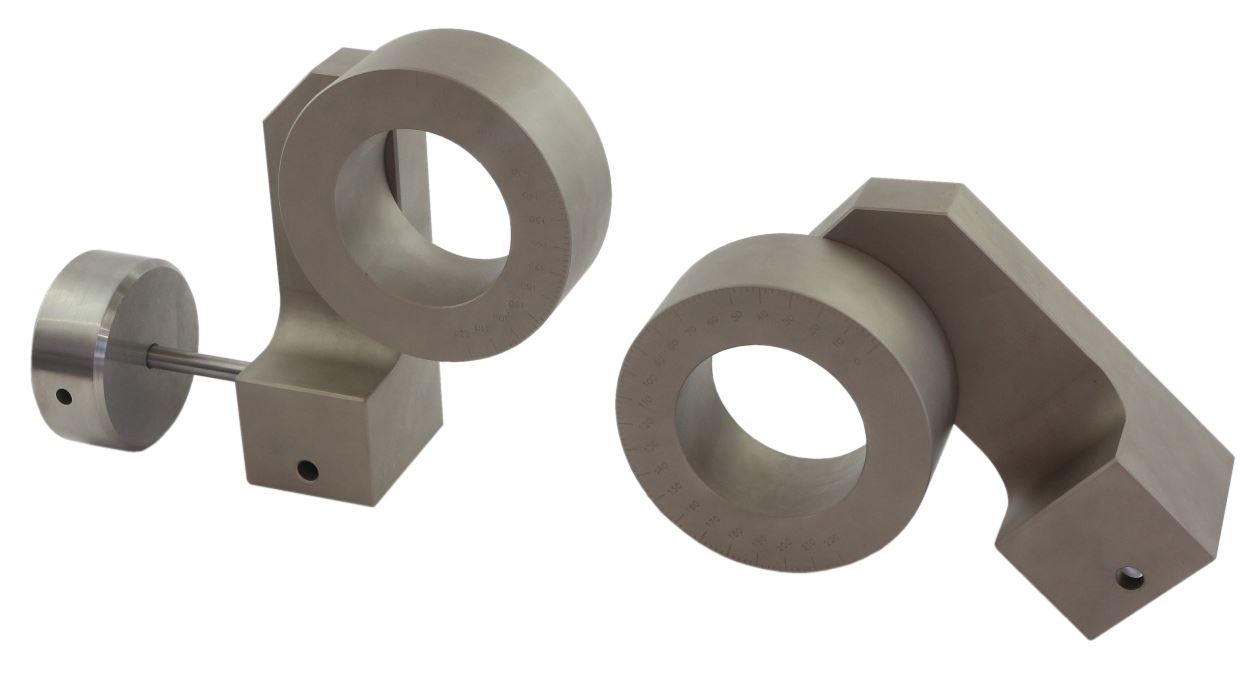 ISO 29864 Test Fixture
ISO 29864 specifies methods to measure the breaking strength and elongation at break of a self adhesive tape when it is subjected to a tensile force sufficient
to cause it to break.
Please Contact With Us For More Information
Description
TECHNICAL SPECIFICATIONS
Description
ISO 29864 Self Adhesive Tapes — Measurement of Breaking Strength and Elongation at Break
ISO 29864 specifies methods to measure the breaking strength and elongation at break of a self adhesive tape when it is subjected to a tensile force sufficient
to cause it to break.
These test methods describe a procedure for testing 12 mm or 24 mm wide samples cut from supplied rolls of self adhesive tapes.
Alternatively rolls of self adhesive tape up to 50 mm wide can be directly tested in their original width.
In these circumstances the practical breaking strength and elongation will be typical of the manufacturer's cut edges.
When newly cut sample pieces are tested, because of the better cutting of the edges, the results can be higher than would be found on commercial tape.
---
ISO 29864 – Principle
The method consists of holding the adhesive tape vertically by the two clamps of a tensile testing machine.
A tensile test is carried out until the adhesive tape breaks.
Method A: A strip of tape is mounted between two clamps aligned in a straight flat plane and a force is applied at a specified rate until the tape breaks.
Method B: A strip of filament reinforced tape is applied to two drums aligned in a flat plane and a force is applied at a specified rate until the tape breaks.
---
ISO 29864 – Apparatus
Tensile testing machine A constant rate of extension (CRE) tension tester shall be used.
The tester shall have two clamps with centres in the same plane, parallel with the direction of the motion on the stressing clamp and so aligned that they will hold
the specimen wholly in the same plane, a means of moving the stressing clamp at a uniform rate of 5 mm/s ± 0,2 mm/s and a device for recording load
and clamp displacement.
The instrument shall be calibrated such that a maximum error of 2 % is allowed on the reading
---
ISO 29864 – Clamps
Preferably of the pneumatic action type.
Clamp faces should be at least 50 mm wide and 38 mm deep. The faces should have a light cross-hatched serration to minimise the risk of slippage.
NOTE  : Plastic materials are reduced in width and thickness as they stretch. This causes them to draw down out of the clamps.
Pneumatic clamps minimize this effect.
It can be further reduced by the appropriate choice of surface on the clamps.
The greatest improvement, both with respect to the above mentioned shrinkage problem and simple slippage, may be found from the use of urethane film
which can be obtained as a self adhesive tape approximately 0,5 mm thick.
This material has a very high coefficient of friction, is somewhat malleable and is easily replaced.
Alternative materials are coated abrasives, rubber (or other synthetic types) or other tapes.
The use of clamps for testing reinforced tapes is discouraged because the strength of reinforced tapes requires excessive clamping pressure which can cause
crushing of the reinforcing filaments. When this occurs, the tape usually breaks at the jaw edge which can result in lower breaking values.
Hence the use of cylinders described in method B and in 6.3 is recommended for reinforced tapes.
---
ISO 29864 – Cylinders
Used in place of clamps in method B for reinforced tapes.
Each of the two cylinders shall be approximately 100 mm in diameter and approximately 38 mm wide held in the position ordinarily occupied by the clamps
so that the tape, when applied to the cylinders and extended between them falls in the line of stress otherwise occupied by the test piece when clamps are used.
*** Before conducting ISO 29864 , it is important to read the entire specification. Standards can be obtained from appropriate standard authorities.
***PARSROS  offers several types of grips and fixtures which will enable you to perform a variety of tests
  that are accurate and repeatable.
Please Contact  with our engineers so that we can find and offer  Best Universal Tensile Test Machines , Grips , Jaws and Other Accessories for your operations