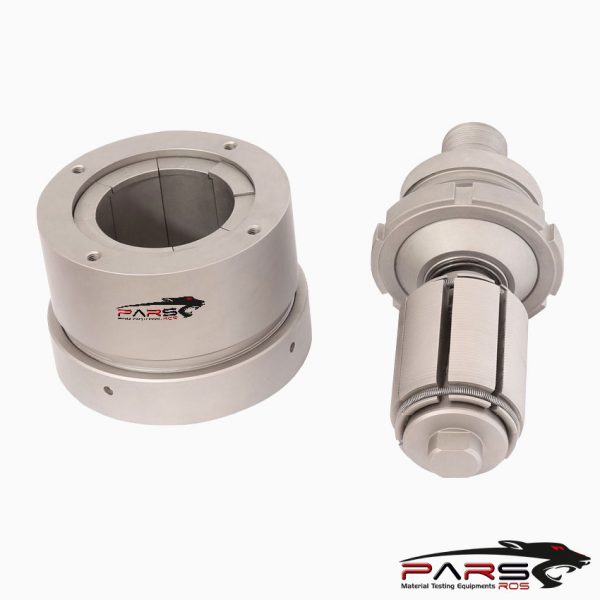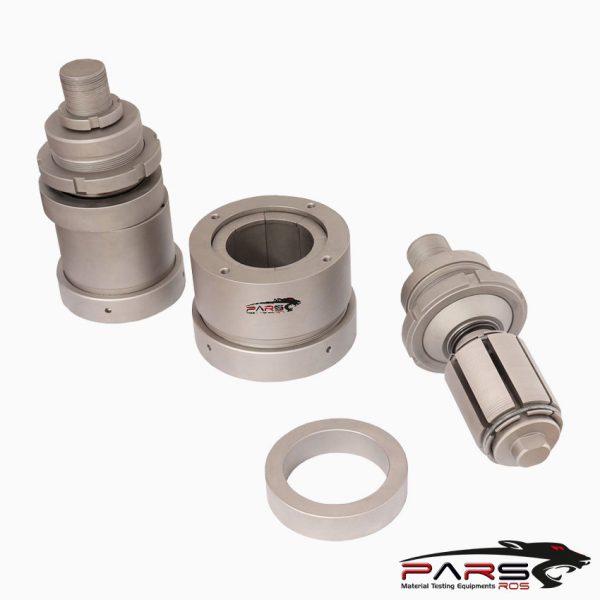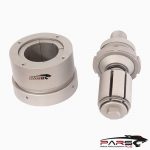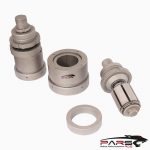 ASTM D2105 – Standard Test Method for Longitudinal Tensile Properties of "Fiberglass" Pipe and Tube
ASTM D2105  – Fiberglass Tensile Test Equipment
ASTM D2105  – This test method covers the determination of the comparative longitudinal tensile properties of fiberglass pipe when tested under defined
conditions of pretreatment, temperature, and testing machine speed.
Please Contact With Us For More Information
Description
Reviews (0)
TECHNICAL SPECIFICATIONS
Description
ASTM D2105 – Standard Test Method for Longitudinal Tensile Properties of "Fiberglass" Pipe and Tube
ASTM D2105  – Fiberglass Tensile Test Equipment
ASTM D2105  – This test method covers the determination of the comparative longitudinal tensile properties of fiberglass pipe when tested under defined
conditions of pretreatment, temperature, and testing machine speed.
Both glass-fiber-reinforced thermosetting-resin pipe (RTRP) and glass-fiber-reinforced polymer mortar pipe (RPMP) are fiberglass pipes.
NOTE 1: For the purposes of this standard, polymer does not include natural polymer.
This test method is generally limited to pipe diameter of 6 in. (150 mm) or smaller.
Larger sizes may be tested if required apparatus is available.
*** Before conducting ASTM D2105, it is important to read the entire specification. Standards can be obtained from appropriate standard authorities.
***PARSROS  offers several types of grips and fixtures which will enable you to perform a variety of tests  that are
accurate and repeatable.
---
Significance and Use
Tensile properties include modulus of elasticity, yield stress, elongation beyond yield point, tensile strength, elongation at break, and energy absorption.
Materials possessing a low order of ductility may not exhibit a yield point. Stress-strain data at several levels of temperature, humidity, time, or other variables may be
needed to furnish reasonably accurate indications of the behavior of the material.
Tension tests may provide data for research and development, engineering design, quality control, acceptance or rejection under specifications, and for special
purposes
The tests cannot be considered significant for applications differing widely from the load-time scale of the standard test
Such applications require more suitable tests, such as impact, creep, and fatigue.
---
Referenced Documents
ASTM Standards
ASTM C33 Specification for Concrete Aggregates
ASTM D618 Practice for Conditioning Plastics for Testing
ASTM D638 Test Method for Tensile Properties of Plastics
ASTM D638M Test Method for Tensile Properties of Plastics (Metric)
ASTM D883 Terminology Relating to Plastics
ASTM D1600 Terminology for Abbreviated Terms Relating to Plastics
ASTM D3567 Practice for Determining Dimensions of Fiberglass (Glass-Fiber-Reinforced Thermosetting Resin) Pipe and Fittings
ASTM E4 Practices for Force Verification of Testing Machines
ASTM E83 Practice for Verification and Classification of Extensometer Systems
Please contact with our engineers so that we can find and offer  Best Universal Tensile Test Machines , Grips , Jaws and Other Accessories for your operations