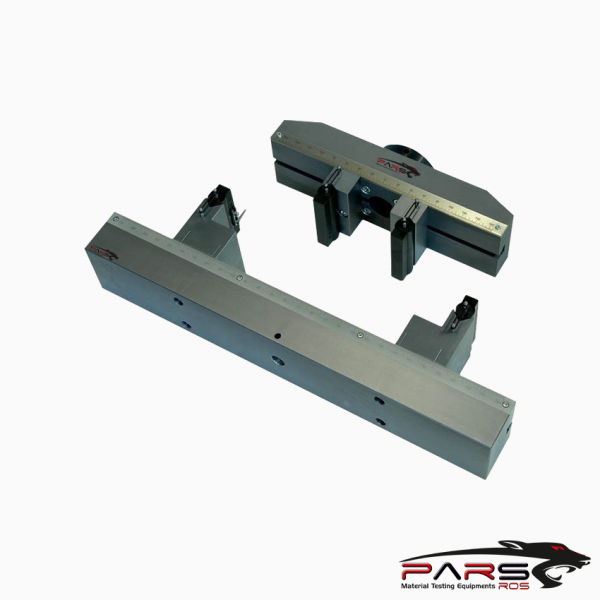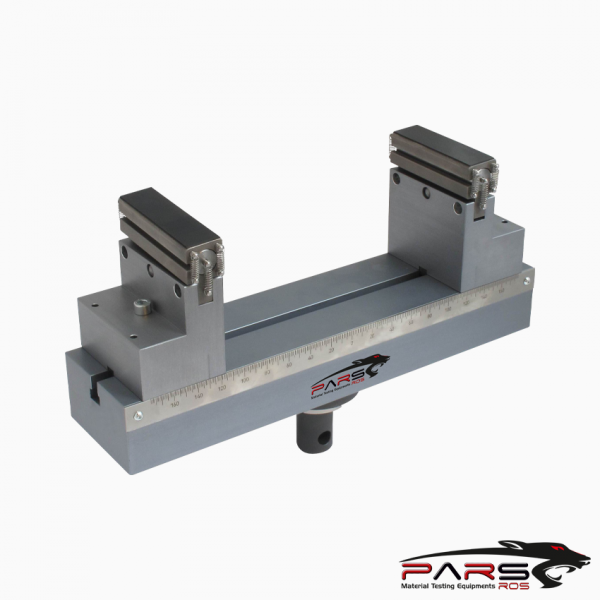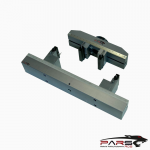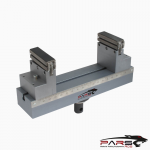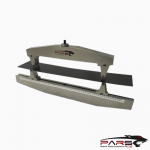 ASTM D7249 – Standard Test Method for Facing Properties of Sandwich Constructions by Long Beam Flexure
Sandwich Flexural Stiffness by ASTM D7249
ASTM D7249 – This test method covers determination of facing properties of flat sandwich constructions subjected to flexure in such a manner that the applied
moments produce curvature of the  sandwich facing planes and result in compressive and tensile forces in the facings.
Please Contact With Us For More Information
Description
TECHNICAL SPECIFICATIONS
Description
ASTM D7249 – Standard Test Method for Facing Properties of Sandwich Constructions by Long Beam Flexure
Sandwich Flexural Stiffness by ASTM D7249
ASTM D7249 – This test method covers determination of facing properties of flat sandwich constructions subjected to flexure in such a manner that the applied
moments produce curvature of the  sandwich facing planes and result in compressive and tensile forces in the facings.
Permissible core material forms include those with continuous bonding surfaces (such as balsa wood and foams) as well as those with discontinuous bonding
surfaces (such as honeycomb).
Facing properties of sandwich constructions by long beam flexure, so called four point flexure.
---
ASTM D7249 – Test Method
This test method consists of subjecting a long beam ofsandwich construction to a bending moment normal to the plane of the sandwich, using a 4-point
loading fixture.
Deflection and strain versus force measurements are recorded.
The only acceptable failure modes for sandwich facesheet strength are those which are internal to one of the facesheets.
Failure of the sandwich core or the core-to facesheet bond preceding failure of one of the facesheets is not an acceptable failure mode.
Careful post-test inspection of the specimen is required as facing failure occurring in proximity to the loading points can be caused by local through-thickness
compression or shear failure of the core that precedes failure of the facing.
---
Significance and Use
Flexure tests on flat sandwich construction may be conducted to determine the sandwich flexural stiffness, the core shear strength, and shear modulus, or t
he facings' compressive and tensile strengths.
Tests to evaluate core shear strength may also be used to evaluate core-to-facing bonds.
This test method is limited to obtaining the strength and stiffness of the sandwich panel facings, and to obtaining load-deflection data for use
in calculating sandwich beam flexural and shear stiffness using Standard Practice D7250/ D7250M.
Due to the curvature of the flexural test specimen when loaded, facesheet compression strength from this test may not be equivalent to the facesheet compression
strength of sandwich structures subjected to pure edgewise (in-plane)compression.
Core shear strength and shear modulus are best determined in accordance with Test Method C273 provided bare core material is available.
Test Method C393 may also be used to determine core shear strength. Standard Practice D7250/ D7250M may be used to calculate the flexural and shear stiffness of
sandwich beams.
---
ASTM D7249 – Test Procedure
Bonded strain gages are applied to the specimens (if applicable). Specimens are conditioned (if required).
The specimens are installed into the 4-point test fixture of the Universal Test Machine.
The fixture and specimen are aligned – specimen perpendicular to the loading bars with the bars perpendicular to the plane of the specimen facing.
Initiate a compressive force until failure. The four-point loading configuration is standard.
---
Specimen size 
Five specimens tested at thickness. Standard specimens are rectangular 75 mm [3.0 inch] width x 600 mm [24.0 inch] long.
Data: From 4-point flexure results the following calculations can be made:
Force-Displacement Behavior
Facing Ultimate Stress
Ultimate Facing Stress
Effective Compressive and Tensile Chord Modulus
Effective Sandwich Flexural Stiffness
Failure type/mode
**Please note that this test description is intentionally generic in nature and aimed at providing a descriptive summary to enhance test understanding.
*** Standards may be obtained from appropriate standard authorities.
***PARSROS  offers several types of grips and fixtures which will enable you to perform a variety of tests
  that are accurate and repeatable.
Please contact with our engineers so that we can find and offer  Best Universal Tensile Test Machines , Grips , Jaws and Other Accessories for your operations