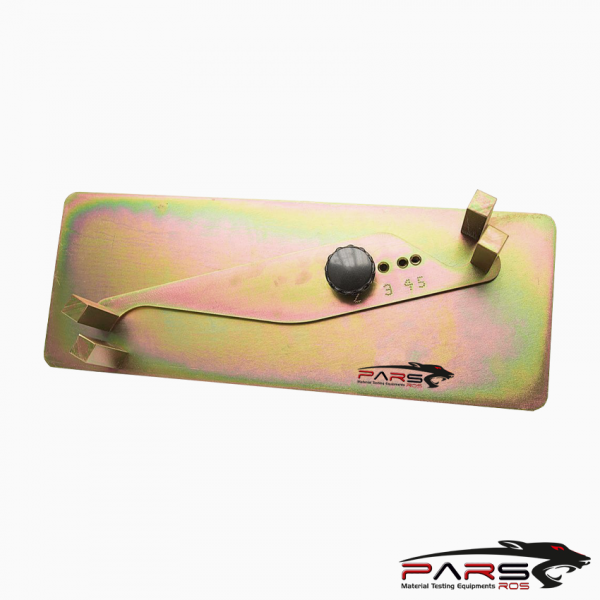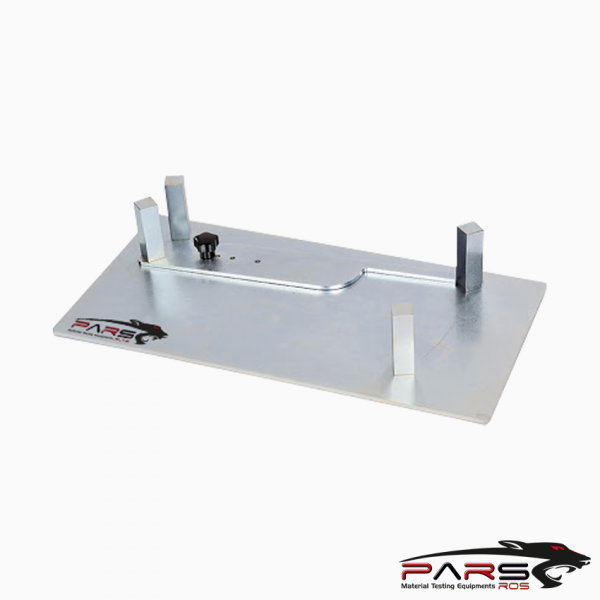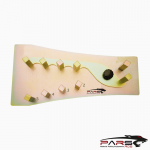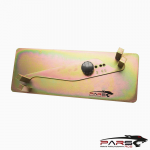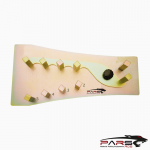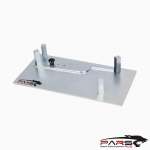 Proportional Calipers
STANDARDS : ASTM D4791
Proportional Caliper is used for the rapid and easy determination of percentage of flat particles, elongated particles, or both in coarse aggregate fractions
of 9.5mm (3/8 in) or larger.
Please Contact With Us For More Information
Description
Reviews (0)
TECHNICAL SPECIFICATIONS
Description
| | |
| --- | --- |
| Product Code | Product  Description |
| PRS-ABPPCAL | Budget Proportional Caliper |
| PRS-AFSPPCAL | Four-Station Caliper |
Proportional Calipers
STANDARDS : ASTM D4791
Proportional Caliper is used for the rapid and easy determination of percentage of flat particles, elongated particles, or both in coarse aggregate fractions
of 9.5mm (3/8 in) or larger.
---
PRS-ABPPCAL Budget Caliper 
Consists of a 6x16in (152x406mm) base plate with two fixed posts and a 13in (330mm) pivoting arm mounted between the posts so that there is an opening at each
end of the arm.
The pivoting arm adjusts by securing a pivot screw at one of four threaded positions to provide end opening ratios of 1:2, 1:3, 1:4, or 1:5.
---
PRS-AFSPPCAL Four-Station Caliper is similar, but provides openings for all four ratios simultaneously, without the need to reposition the pivot screw.
Manual testing can be performed more efficiently. Moveable posts are also replaceable.
Please Contach with Our Experts for Technical Information